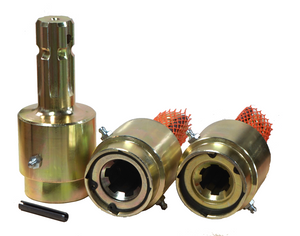 PTO Over-Running Clutch / Adaptor 1-3/8" x 6 Spline Female End, 1-3/8" x 6 Spline Male End
Brand New Over Running Clutch, 1-3/8 male x 1-3/8  Female.
This unit is attached to the PTO out put of the tractor with a roll pin. Simply remove the grease fittings and install the roll pin through through the hole in the tractor PTO shaft.